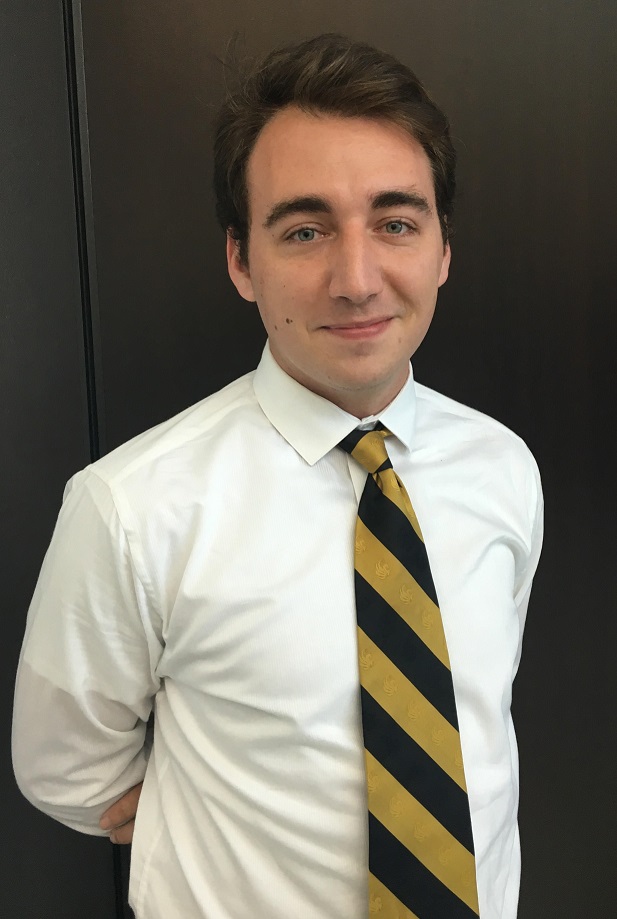 Senior Research Assistant
University of Central Florida
Majoring in Psychology
Joined Lab: Spring 2015
Expects to Graduate: Fall 2016
Thomas discovered the MIT2 laboratory through Theresa Kessler during a Human Factors outreach lecture. He joined the MIT2 lab in the spring term of 2015. His research focuses primarily on automation, social robotics and human-robot interaction, as well as the exploration in topics regarding cognition and physiology. After graduation, he plans to continue research and move forward in to graduate school working towards a Ph.D.

Publications:
MacGillivray, T. G., Parkhurst, E. L., MacArthur, K. R., & Hancock, P. A. (2016, April). Human-Robot Versus Human-Human Relationship Impact on Comfort Levels Regarding in Home Privacy. Poster presented at the 10th Annual Human Factors and Applied Psychology student conference, Daytona Beach, FL.
Kessler, T., MacArthur, K. R., Trujillo-Silva, M., MacGillivray, T. G., Ripa, C., & Hancock P. A. (2016, November). Perceptions of Planned Versus Unplanned Malfunctions: A Human-Robot Interaction Scenario. Poster presented at the 57th Annual Meeting of the Psychonomic Society, Boston, MA.